The Christie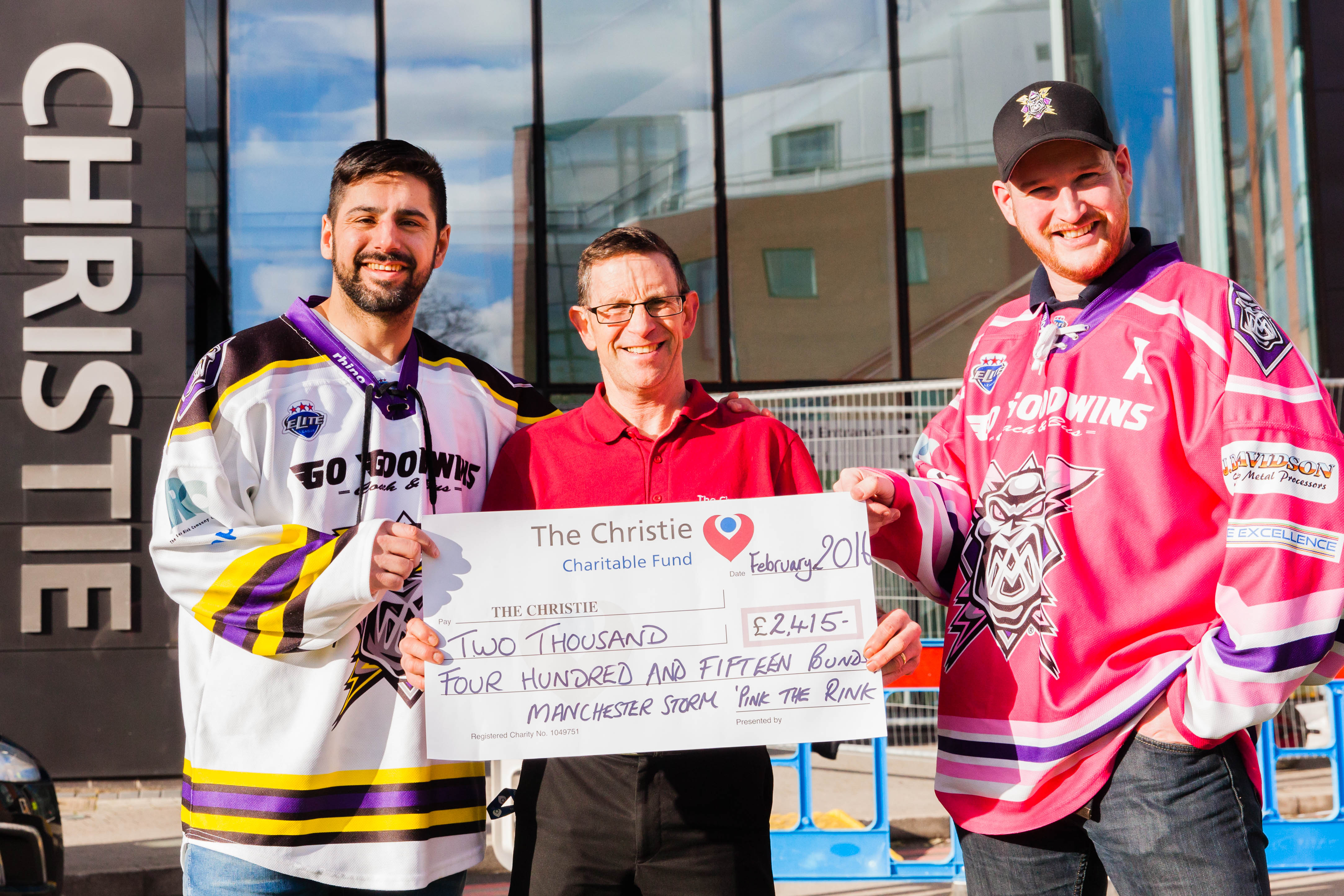 SUPPORTING THE CHRISTIE IN THE STRUGGLE AGAINST CANCER
October is the international Cancer Awareness month. Since 2015, Manchester Storm has teamed up with The Christie, one of the largest cancer treatment centres in Europe, to help raise raise funds and support for the Manchester based centre.
Across the world, a pink ribbon symbolises cancer awareness, which is why Storm used the colour for its first "Pink Night" jersey in 2015. During the home game against the Fife Flyers on October where they went fell 3-4 in a thrilling game in front of a packed Storm Shelter!
For the 2016/17 season however, the Storm will be representing The Christie at every game, Home & Away! Simon "SLB" Bailey, known for the live Twitter updates of StormLive, won the Storm's Warm Up shirt contest with his design, which utilises the colours of the Christie. The winning design won the contest with 36% of the total votes – an incredible 528 individual fans voted for their choice of warmup shirt.
One aspect of the design that caught many peoples attention, was the ability for fans, for a minimum donation, to place the name of friends or family who have have suffered from cancer on the arms of the jersey. Over £1440.00 was raised and all this went directly back to the Christie via our JustGiving page.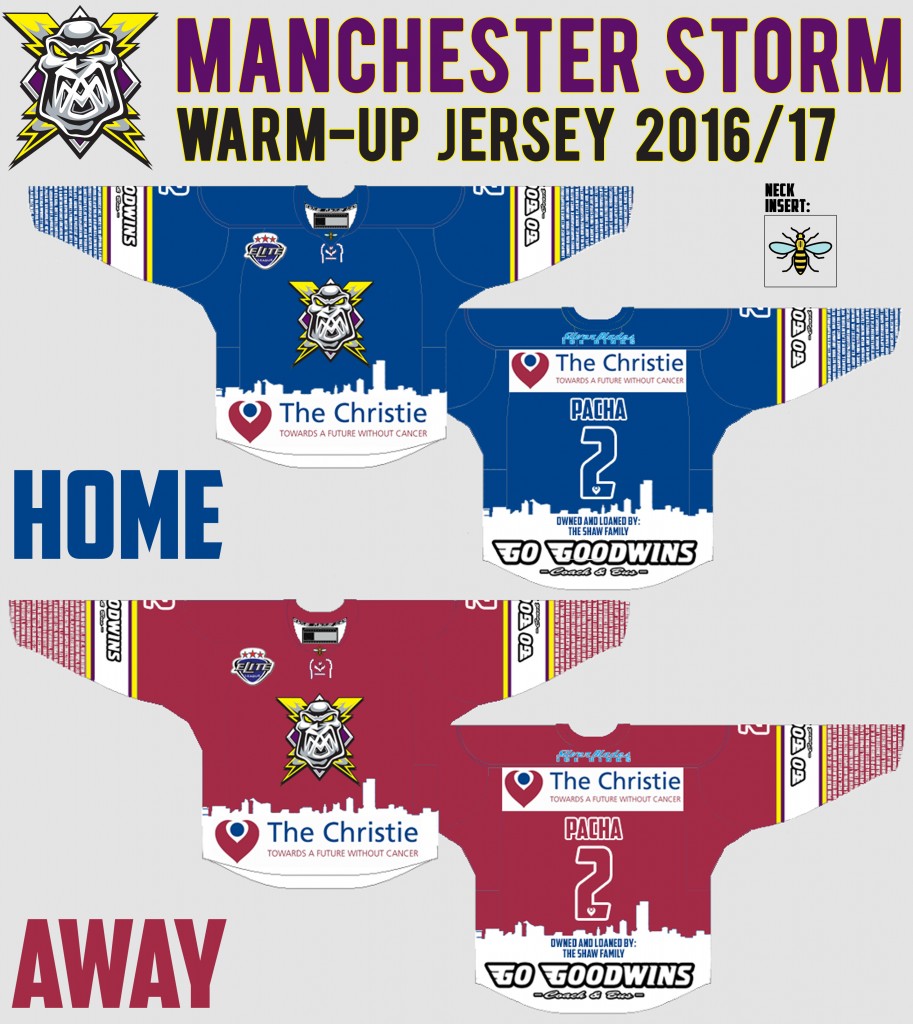 Together the Manchester Storm & The Christies will go to battle with their toughest challenge yet; but together: WE WILL WIN! For more information about The Christies and their fantastic work, click HERE!
TOTAL RAISED FOR THE CHRISTIE SINCE 2015: £3,861.25