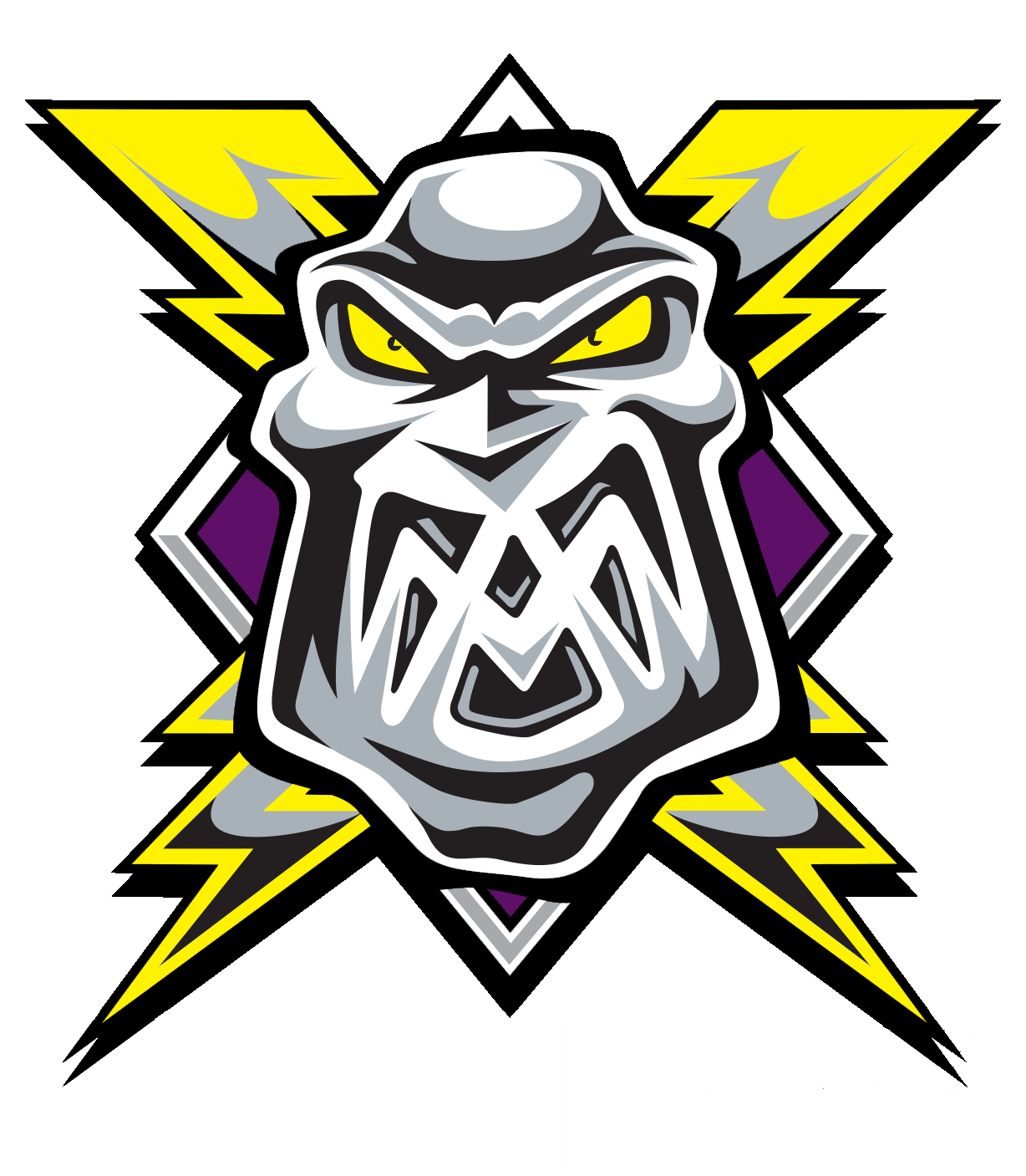 Preseason Match Report: Aalborg Pirates 1 – Manchester Storm 7
Updated: Mon 27th August 2018
Danish champions, Aalborg Pirates visited the Storm Shelter off the back of a 4-1 victory over Fife Flyers, with CHL games to play later in the week.
After a loss yesterday on penalties, Storm had to pick themselves up and show what they could do. It was hard to tell what would be expected last night, with EIHL's leading point scorer, Mike Hammond not icing due to injury. Regardless, Storm had a good number, with Chamberlain and Bonner stepping in to assist.
With Pacl starting in goal, Storm were on an early penalty kill as Moffat and Springer took penalties for holding and roughing, with Pirates' Victor Panelin-Borg also  sitting for holding.
Storm struck first in the 11th minute, with Captain Dane Byers scoring off a Moffat assist, the puck sliding in behind the goalie. Byers scored again five minutes later on the power play unassisted, as Lasse Bo Knudsen sat 2 minutes for slashing. Despite no goal from Pirates, things got fast-paced pretty quickly, with end to end hockey throughout and both teams coming out strong and physical. Pirates proved to be good on the penalty kill, at one point being two men down, playing 5 on 3 hockey.
Storm started the second period on the penalty kill, with Balmer in the box for slashing, It was Korsgaard who pulled a goal back for Pirates in the 23rd minute of play, slotting in a five-hole goal. That was only short term before Richardson managed to restore Storm's two goal lead just over a minute later, assisted by Logan MacMillan.
Pirates piled on the pressure during the second period, with Pacl making save after save, receiving 17 shots overall in the 20 minutes of play. He pulled off some amazing saves during his debut, keeping Storm in it during penalty kills.
The 3rd period saw Storm put four more goals past Pirate netminder Pedersen, with MacMillan scoring his first Storm goal at 43:09 – a one-timer, assisted by Linsmayer and Richardson. There were chances for what would have been an amazing goal from Byers, only to be denied by Pederson. Persistent Byers got his first hat-trick of the pre-season, assisted by Moffat on a power play, as Mikkel Hjøbjerg was penalised for hooking. Hjøbjerg took another penalty in the 50th minute for a delayed hit. This allowed Ciaran Long to score his first goal of the preseason, taking a top shelf wrist shot on the power play, Stadel getting the assist.
Conceding a penalty with seven minutes left in play, Basara headed to the box for tripping. In the last eight minutes of regulation time, two more individual penalties were handed to Storm, with Stadel for holding and Chamberlain for cross checking.
What would have been Storm's seventh goal, which was short handed, was then reviewed and overturned, resulting in an unconventional call. This was due to an error at the penalty box, that caused Storm to have too many men on the ice, with Basara being released too early. Basara's breakaway goal was a disappointing one to be ruled out, but hopefully is a sign of things to come from the young forward.
There was a Storm penalty in the final three minutes of play, with Moffat sitting in for tripping, followed by penalty to Pirates, Korsgaard for tripping. Ehrhardt scored the 7th and final goal of the evening 94 seconds before the final buzzer, scoring a top shelf wrist shot on a power play, with Springer assisting.
The game ended 1-7 to Storm, with a little dance from Pacl and a victory lap from the team, leaving fans in high spirits.
Man of the match for Aalborg Pirates went to #21 Jeppe Jul Korsgaard.
Pacl made 37 saves overall, but Man of the Match for Storm went to captain, Dane Byers, who earned his first hat-trick of the pre-season
Following the game, coach Ryan Finnerty commented:
"I was dissapointed in our execution in Saturday night's  game against Odense Bulldogs – a team who shouldn't be able to compete with us. Sunday night was much more in line with what I expect from this group. Pre-season is a building process, and I'm happy with our progression to date."