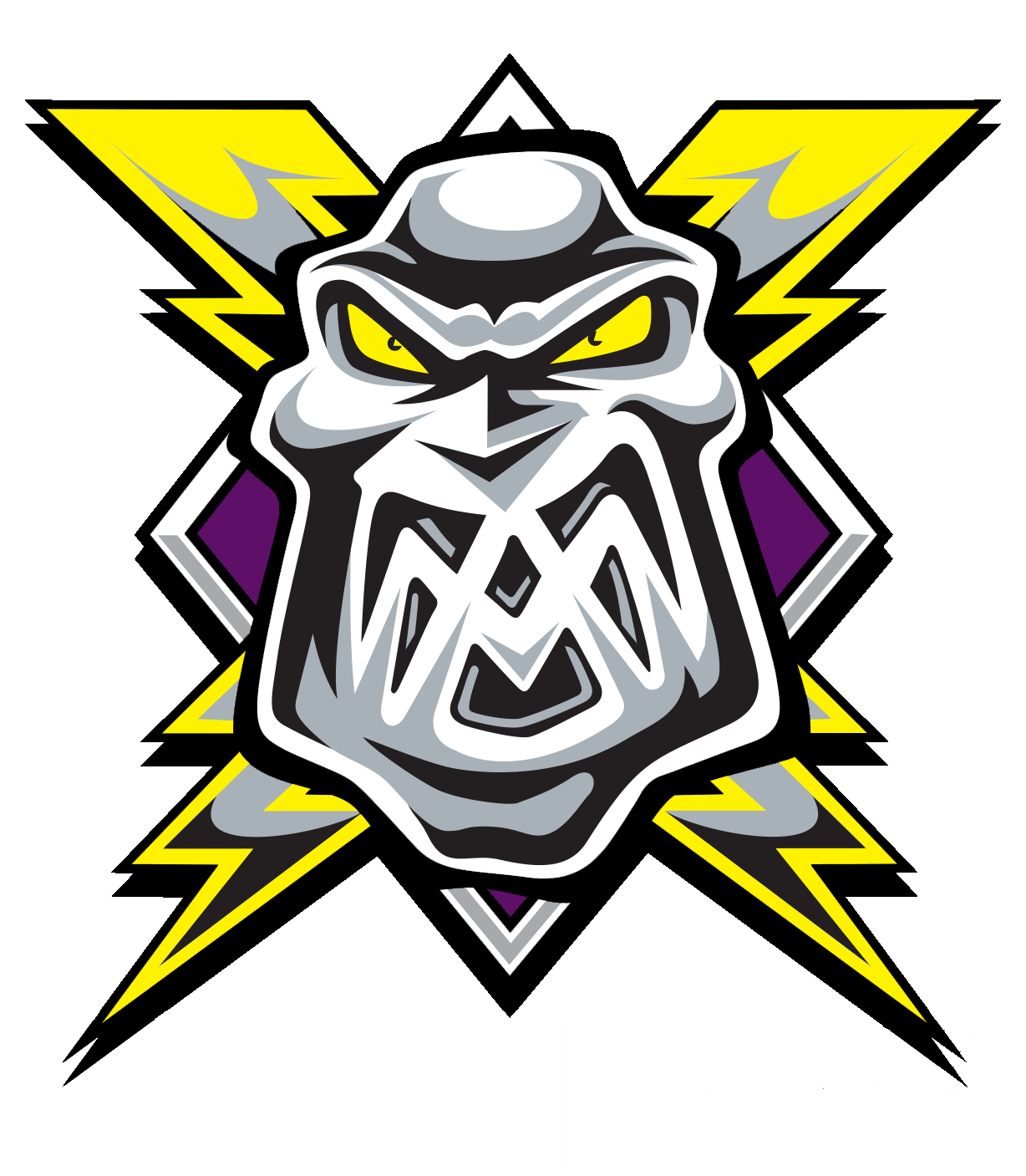 Preseason Match Report: Odense Bulldogs 2 – Manchester Storm 1 (Penalty Loss)
Updated: Sun 26th August 2018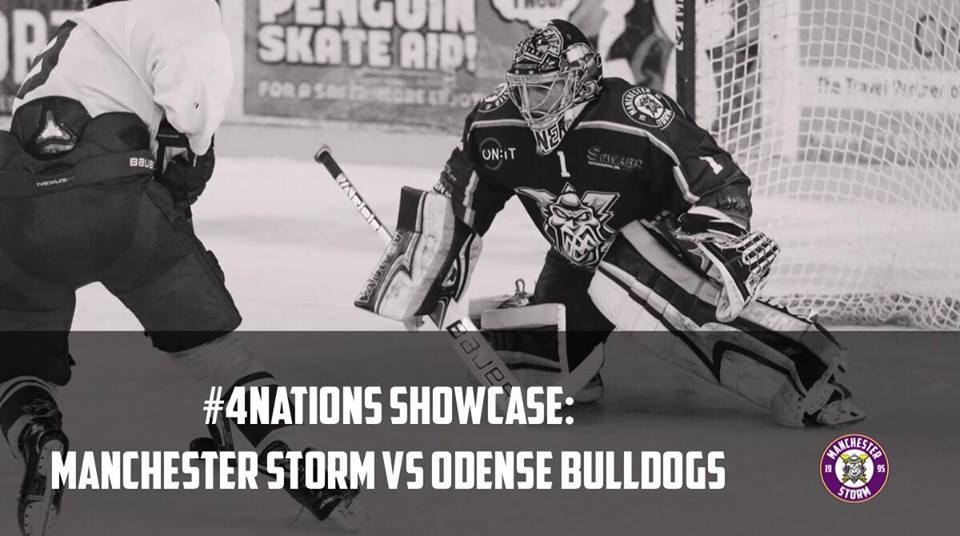 #4NATIONS TICKETS ON SALE NOW!!! Tickets can be ordered online HERE, or by calling the box office on 0161 926 8782, or in person at the box office.
Odense Bulldogs were the first visitors of the 4 Nations showcase to come to the Storm Shelter. Following the feistiness of the game on Tuesday, the first period of this game was a more sedate affair, with no goals scored due to a top-shelf rebound , which was disallowed due to goalie interference. 
Overall, there were  only six penalty minutes taken, with  Martin Larsen sitting 2 for tripping, Mathias Max taking a penalty for hooking, and Linden Springer taking Storm's only first period penalty for slashing.
The second period saw the Bulldogs create more pressure, with Frederik Benjaminsen scoring the opening goal after 25 minutes – a power play goal as Riley Stadel had taken a 2 minute penalty for tripping. Mike Hammond also left the ice with a lower body injury and did not return. This is currently being assessed and we will provide an update when we can.
Storm goalie, MattGinn pulled off save after save at one point, making some old school moves. Later that period saw Ginn and Ehrhardt collaborating, with Ehrhardt helping out when Ginn was down and Bulldogs were taking all the chances they could get.
 Both teams remained defensively strong in the third period, and the pace picked up, with end to end hockey throughout. Storm were doing everything they could  to equalise, making sure there was almost always a player in position by the net during plays.
It became slightly more heated in the final period, with Chamberlain getting a penalty for cross checking and Stadel for high-sticking and Bulldogs, Schaarup and Nielsen for holding and slashing. MacMillan also attempted to score his debut goal, but is shut down by Seppänen. After a few scraps, and numerous attempts, Storm managed to equalise in the 50th minute, with Dallas Ehrhardt, sniping a top shelf goal, also unassisted.
Things took an unfortunate turn for Storm in the final three minutes of play, with Ruopp taking a penalty for tripping  at 57.31, and Moffat taking two minutes at 58:58 for high-sticking. With a five on three power play for the Bulldogs, Storm called overtime. Bulldogs gave what they had, applying their power play well, but the Storm boys weren't having it, and managed to maintain level headed, taking the game into overtime.
There was a certain amount of pressure for Storm, as they had to play their first minute of overtime four on three, with Moffat sitting the remainder of his penalty. However, neither team were able to make the breakthrough throughout, and so it went to our first penalty shootout, where it didn't look like either team wanted to score.
After five rounds of penalty shootout, with Long trying to deke and Linsmayer taking a good chance with a snipe, Storm unfortunately conceded to the Bulldogs in sudden death, the winning goal going to, Søren Nielsen.
In such a tight defensive game, it was a night for goalies, as both netminders took Man of the Match awards –  Ginn for Storm, and Seppanen for Bulldogs.
Manchester Storm's next game is today against Danish team, Aalborg Pirates, 5:30pm face-off!
Don't forget you can still make a donation for Luke Moffatt's Charity Wing Walk event HERE, or why not secure one of the 2018/2019 Own & Loan jerseys Here.