Membership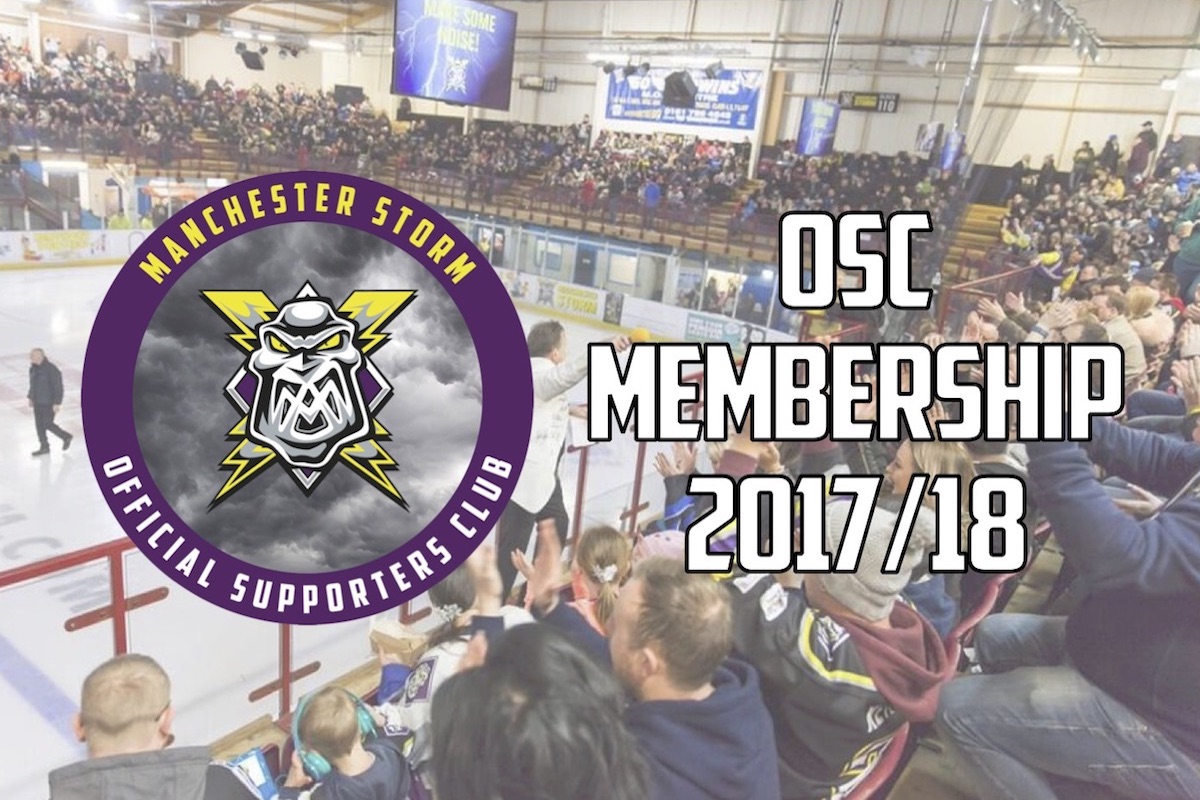 The Manchester Storm OSC are delighted to announce the introduction of Membership for the upcoming 2017/18 season!
Every penny made from OSC Memberships and profits gained from organised travel and events, is directly reinvested back into the Manchester Storm club. This allows us to help the club in ways to make life easier for them and help give them that little bit extra competitive edge! 
WHY BECOME AN OSC MEMBER?
This season we aim to assist the Coach Ryan Finnerty in providing any additional equipment, transport and or other items to be indentified to ensure players are well rested and have the right environment around them.
Of course, none of this would be possible without YOU!! Your membership will go a long way in supporting the on ice product. So please consider becoming an OSC Member and supporting YOUR Manchester Storm!
MEMBERSHIP COSTS
The tariffs for seasonal membership can be found as follows:
Adult – £10
Concession (60yrs +) / Students – £8
Children (Under 16yrs) – £5
Children (Under 4yrs) – Free!
PLEASE NOTE: Students are required to provide proof of status by providing their student ID Card or a suitable form of student identification.
BENEFITS
The following list of membership benefits are subject to change and may be updated throughout the season and when additional benefits become available (i.e. corporate discounts from our associated partners):
• New 2017-18 Membership card, certificate and pin badge
• 10% Discount off official Manchester Storm merchandise (excluding replica jerseys) at the club shop on game nights
• Discounted prices on OSC organised away travel
• Discounted prices on entry to OSC organised events
• Automatic entry into our monthly competitions and prize draws including the chance to drop the puck, present the man of the match and or player of the month trophies.
• Automatically entered into prize draw to win an OSC Sponsored Player Jersey at end of season
• Exclusive Offers and competitions from Club partners
HOW TO APPLY
Email [email protected] for an application form and full payment details or download HERE!