Match Preview: Storm @ Dundee Stars
Updated: Sun 12th March 2017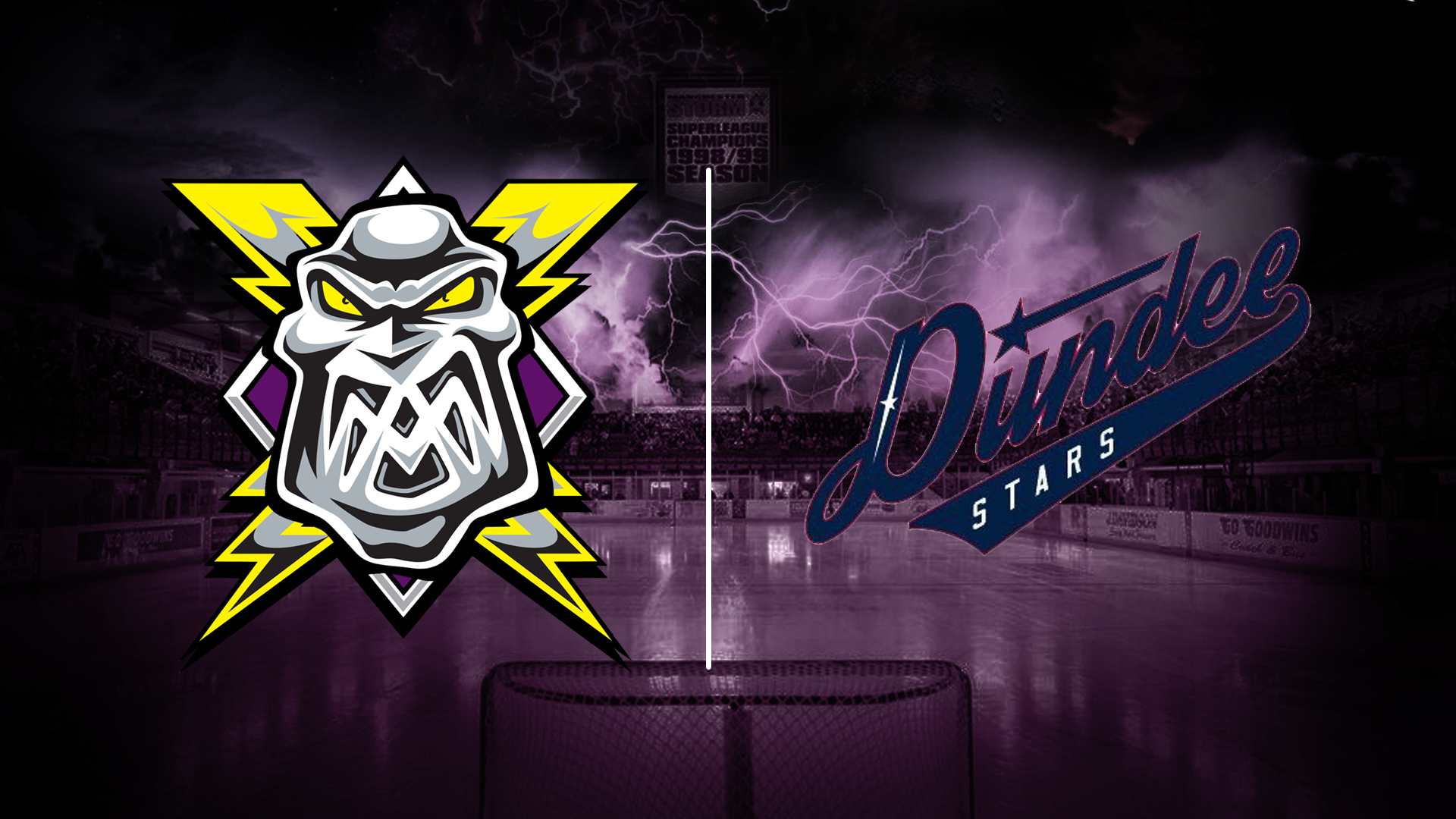 TICKETS: The Go Goodwin's Manchester Storm are back in action THIS Saturday 11th March when we take on the Dundee Stars. Faceoff is at 7:00pm and tickets can be ordered online, by calling the box office on 0161 926 8782, or in person at the box office!
The Go Goodwins sponsored Manchester Storm take the long bus journey up to Dundee this Sunday to take on the Stars in a 6:30 pm faceoff.
Last night saw both teams in action as the Storm hosted the Capitals and the Stars travelled to Cardiff. It was a good night for the Storm as they overcame Edinburgh 4-0, a Dziurzynski hattrick and a 29-save Mike Clemente shutout secured the points for the Storm, with Mark Heatley getting the other goal. That victory puts the Storm on 41 points from 48 games, 1 point more than the Dundee Stars. Stars had the opportunity to stay above the Storm, but faced a tough trip down to Cardiff. The Devils skated away with both points thanks to a 4-1 victory, Cale Tanaka grabbing the solitary Stars goal, Joe Fallon making 26 saves in the Dundee net. Stars still have 5 games left, and 2 of those are against the Storm. With the table so tight, it looks like the race for playoffs could go down to the wire.
Stars – Storm this season: It's the final trip to the Dunde Ice Arena for the Manchester Storm, and it's not been a happy venue for the Storm so far. Dundee have taken all 3 previous games at home, scoring 13 goals to Storm's 7. Overall, the series stands 4-2 in favour of the Stars, with 1 victory coming after a shootout. Stars have outscored the Storm 19-17, however 3 of the Dundee goals have been empty-net goals. Mike Clemente has put up some good performances against the Stars this season, saving 91.5% of shots with a goals against average of 2.65. In the Dundee nets, Joe Fallon has turned away 90.9% of shots and has a 2.81 goals against average. Matt Bissonnette, Darian Dziurzynski, and Paul Phillips have top-scored for the Storm against the Stars, grabbing 5 points each. Kevin Bruijsten is top scorer for Dundee, getting 3 goals and 5 assists in his 5 games against the Storm.
One to watch: Cale Tanaka got the only Stars goal last night, taking his tally to 8 for the season. As a player, he likes to get under the skin on the opposition and plays an aggressive forecheck game.
MATCH DETAILS FOR SATURDAY:
Game at the Dundee Ice Arena: DIA, 7 Dayton Dr, Dundee DD2 3SQ
Doors open from 5:30pm
Face-off at 6:30pm
Tickets can be purchased online or on the day HERE – Away fans sit in block "K"
Live Twitter updates from the game will be via StormLive
Live stream for this game is available HERE
Storm will be in their WHITE away jerseys