Jon Hammond
There are few people in the world of hockey, who have such a presence off the ice, that they are considered as important, if not more, as the team on the ice. Manchester Storm's announcer, Jon Hammond, is one of those people.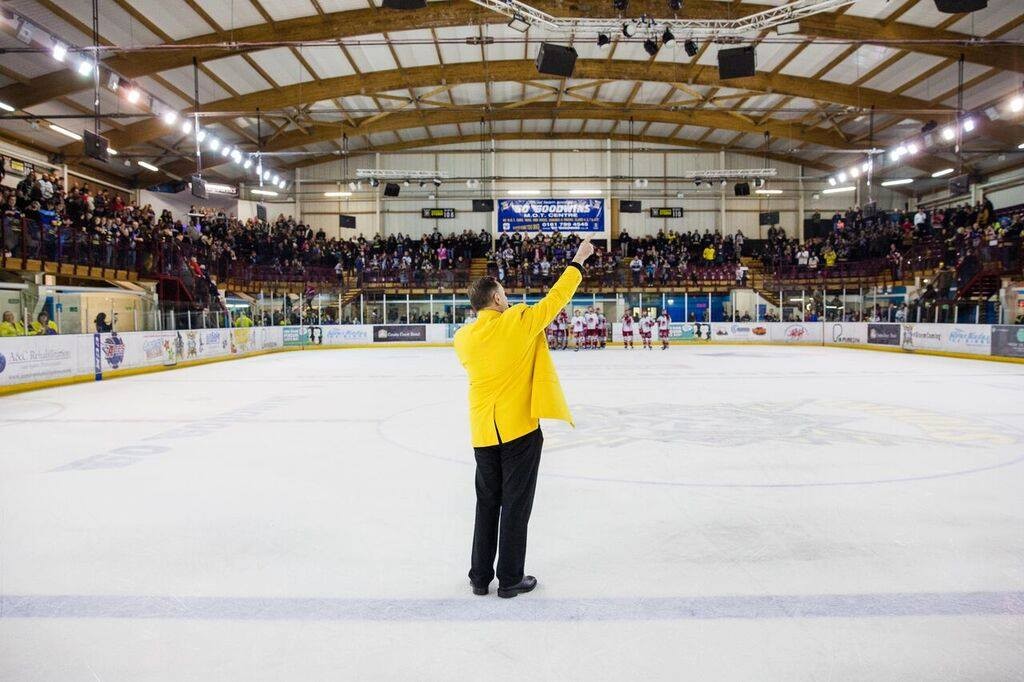 Jon joined the original Storm right at the start back in 1995, having only seen one game of hockey in his life. Despite this, Jon became a firm fan favourite, earning himself the nickname "Voice of the Puck". It wasn't just Jon's announcing that the fans fell in love with, but the engagement with them in the Manchester Arena… nobody was safe from Jon grabbing you and putting you on the microphone in front of over 10,000 people!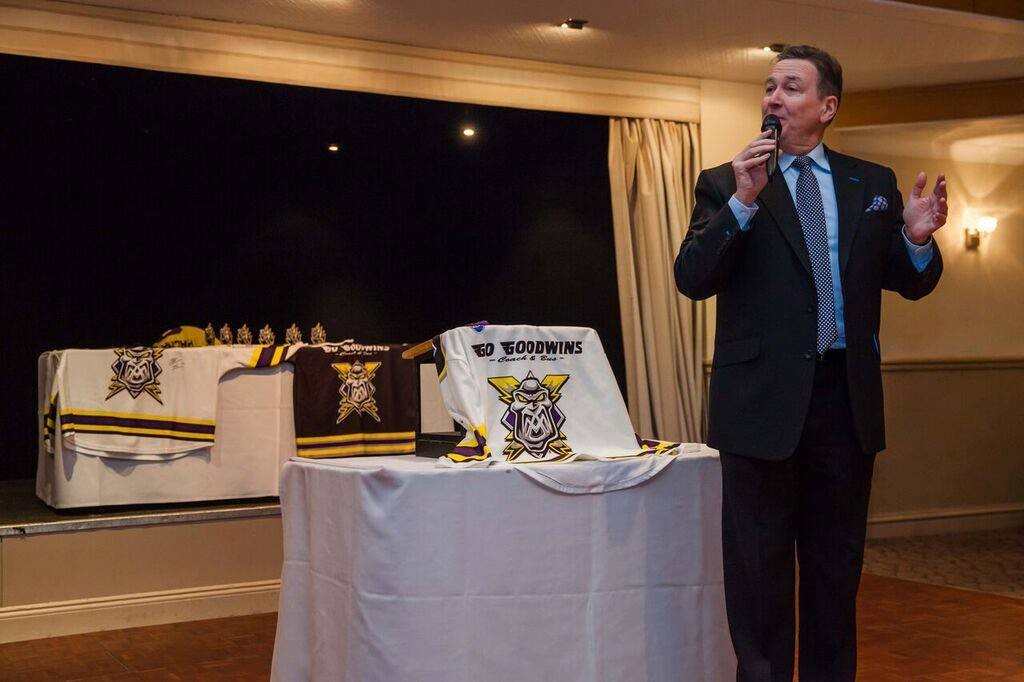 When the Storm announced their return, and Neil Russell as General Manager, they made it very clear that they wanted to recapture the fun and spirit of the old storm and bring it to their new home in Altrincham. After Clare Freeman interviewed the now "legendary" Jon Hammond for The Forecast Podcast, Neil made a quick call to Jon, and within minutes knew he had found the man to lead his match night entertainment!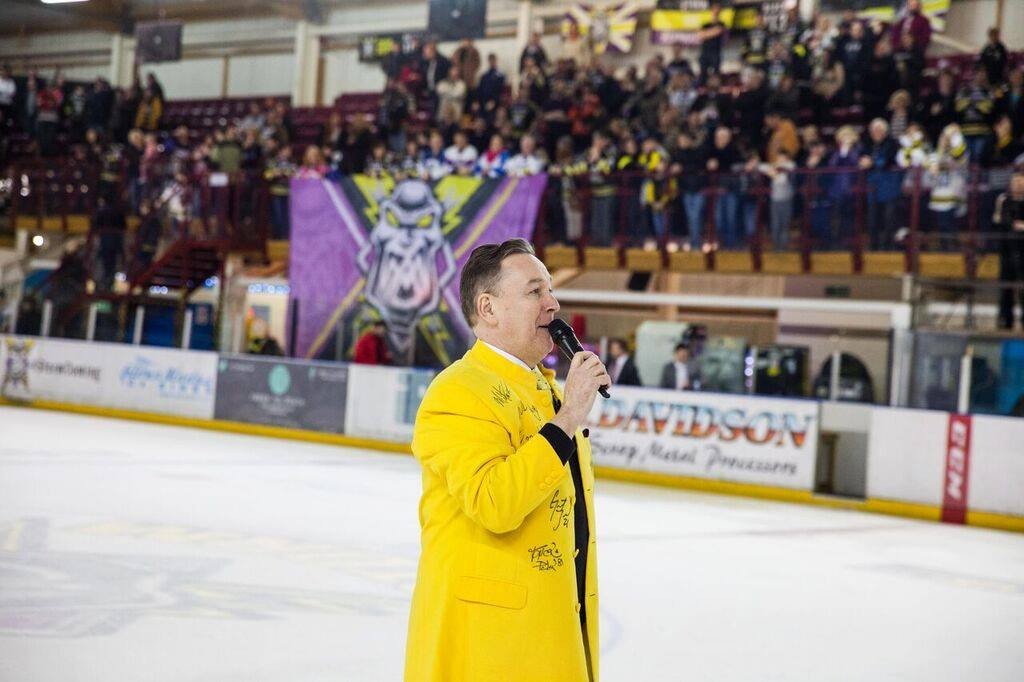 Now, at the SilverBlades Altrincham Ice Arena, fans both old and new, young and old, are welcomed to the Storm once more with Jon's famous games, songs, and of course his most famous phrase of all… "Are you ready to cheer for your Go Goodwins sponsored….
MANNNNNNNCHESTTTTTTEERRRRRRRRR STORRRRRRRRRRRRMMMMMMMMMM!"
Jon Hammond's Twitter: HERE
Jon Hammond's Website: HERE
OSC KIT CLUB – 2016/17
| | |
| --- | --- |
| JACKET | Carly Muscat |
| TIE | Jade Harley |